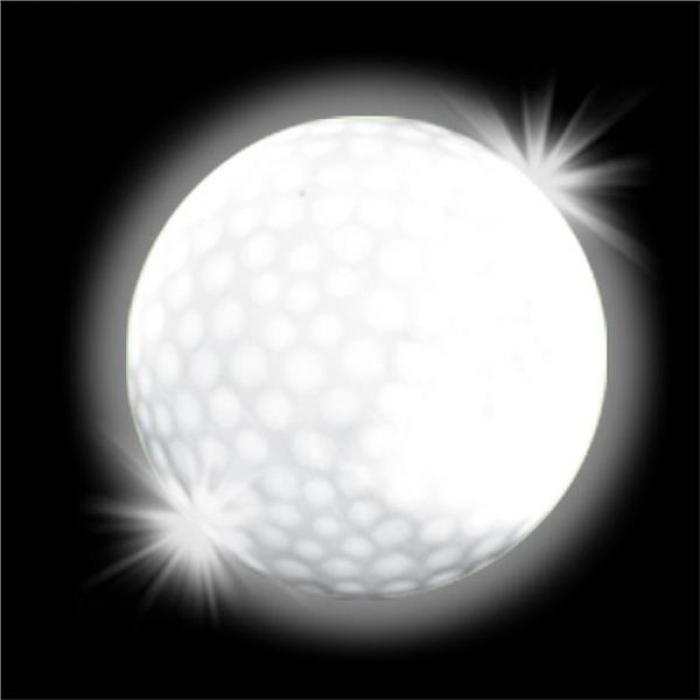 White Novelty LED Light-Up Golf Ball

(#912008)

The More You Order, The Lower The Unit Price!

In Stock- Ships Today If Ordered Within 2 Hr 31 Min

ALWAYS FREE SHIPPING ON ALL PRODUCTS

Total Price:

(includes $45.00 setup fee)

PLEASE NOTE:   Although these Particular Lighted Golf Balls are GREAT FUN, they are meant as toys and are NOT MEANT for serious golfers or tournament play.  For Tournament Play, Please check out our Night Flyer Golf Balls specifically designed for the professional golfer. Welcome to the world of Night Time Golf with our re trigger WHITE Novelty LED BALL This high tech golf ball will provide up to a total of 36 hours of lighted fun and excitement when you take the game of golf to the evening skies. Once the ball is activated (either by bouncing the ball or hitting with your club), the two high powered L.E.D. lights will illuminate the ball for 8 - 10 minutes until the automatic shutoff turns off the lights to preserve battery life. After shutoff, all it takes is another strike of the ball to re-energize the circuitry for another 8 - 10 minutes of fun! The heavy duty batteries should last for a total of 36 hours of lighted playtime.